Dressing the dinner table for a holiday is easy if you take one element or seasonal item to create a theme that can be used throughout the design to tie eat place setting to the whole table. I decided to use a very simple but classic motif—the magnolia blossom and leaves. Magnolias are evergreen, so you can use real magnolias to decorate or silk flowers to make a centerpiece or table scape.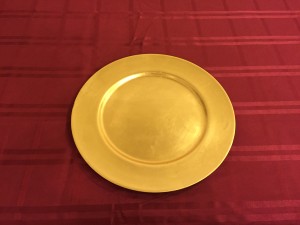 I began the table with a covering of a deep red almost burgundy. Then I placed a golden charger plate at each of the places. The china that I used is a Lenox China pattern called Citation Gold. It is a classic cream china with a gold band and fluted rim on the plate.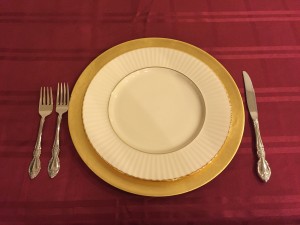 The flatware is Oneida Heirloom 18/10 Stainless pattern called Louisiana.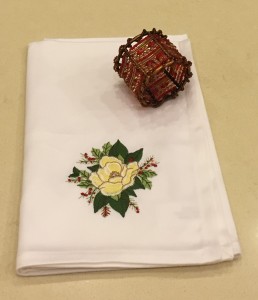 The napkins are 100% cotton and have a beautifully simple magnolia blossom and green leaves embroidered on them. I like to check for after Christmas sales to pick up bargains. I found these napkins through the Colonial Williamsburg on-line store last year.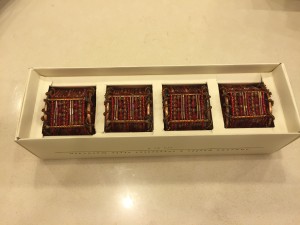 The 2 inch wide napkin rings are made of wire with beads in dark red to gold. They are from Pier One, but I picked them up a few months ago at a local consignment store.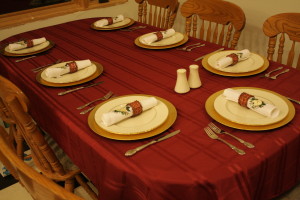 I think the contrast between the dark table cloth and the lighter charger and china really makes for a striking table setting.  I chose not to place an arrangement or centerpiece on our Christmas table, because we wanted to place the food on the table. This allowed us the convenience of eating family style and the benefit of seeing the beautiful food for which we are so thankful.