Have some really ripe bananas? Try Banana Nut Bread!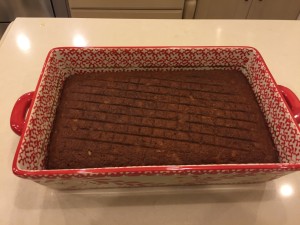 That is the scenario that we faced this past weekend. What to do with 7 really ripe bananas. Well we didn't turn them all into nut bread, but we did use some of them for that purpose.  We used a really simple recipe, but  it does take some planning ahead. The eggs and butter should be at room temperature—so they need to sit out of the refrigerator for a couple of hours. The walnuts taste a lot better if you roast them in the oven first—it releases the natural oils.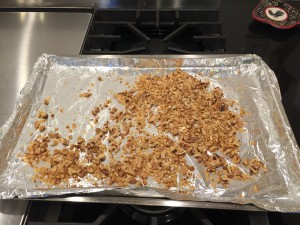 Ingredients
1 ¼ cup of unbleached organic all-purpose flour
1 teaspoon baking soda
½ teaspoon fine salt
2 large eggs (at room temperature)
½ teaspoon pure vanilla extract
½ cup (1 stick) unsalted organic butter (at room temperature)
1 cup of sugar
3very ripe bananas peeled and mashed should be about a cup
½ cup toasted walnut pieces
Directions
Sift the flour, baking soda & salt into a bowl and set aside.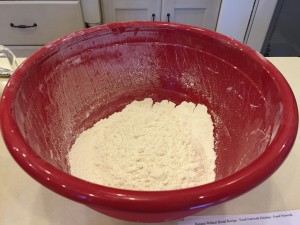 Put the eggs and vanilla in a small bowl (or glass measuring cup) and whisk until blended and set aside.
Brush Butter or oil onto a 9 x 5 x 3 inch loaf pan.
Pre-heat the oven for 350 degrees F.
I always sift dry ingredients just to make sure there are no lumps.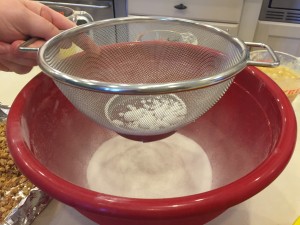 Cream the butter and sugar together until light and fluffy (You can use a stand mixer or a hand held electric mixer)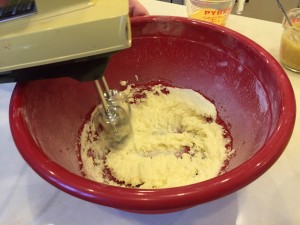 Slowly pour the egg mixture into the butter while using a mixer until it a smooth blend.
Add the bananas mixing until blended. (the mixture may look curdled, that is ok)
Using a rubber cake spatula, mix in the flour mixture until just incorporated. Fold in the nuts and transfer the batter to the prepared baking pan.
Bake for 55 minutes or until a toothpick inserted in the center comes out clean.
Let the pan cool on a wire rack for 5 minutes.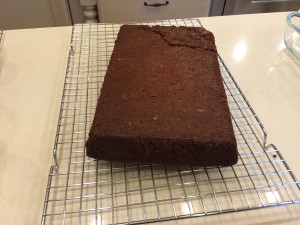 Turn the bread out on a wire rack to completely cool.
After it is cool, wrap in plastic wrap. For the best flavor serve the next day.
I hope you enjoy it as much as we did!