Perfect for pairing with pork loin roast or pork chops.
INGREDIENTS
I used 4 large Ida Red Apples –because that is what I had on hand.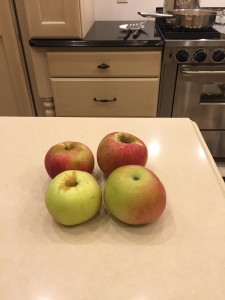 2 tablespoons unsalted organic butter
½ teaspoon ground cinnamon
2 Tablespoons Sugar
2-3 Tablespoons of Water
DIRECTIONS
Peel, core and cut the apples into ½ inch chunks
Melt butter in medium saucepan over medium-low heat. Add apples, cinnamon, sugar, and two (or three) tablespoons of water.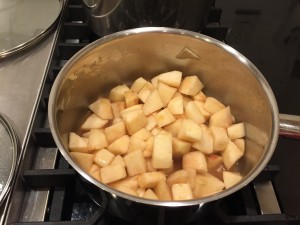 Cover and cook, stirring occasionally, until the apples are tender, Ida Red apples do not cook down as fast as some apples do, so I cooked for about 20 minutes. If it looks too wet, take the lid off and let some water evaporate.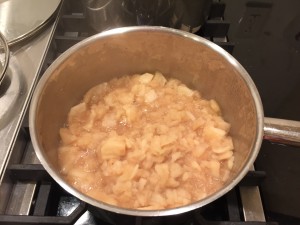 Serve warm or chilled. Keep in the refrigerated if you are not using right away.