Pumpkin carving is a big thing at our house. We have a plastic bin of pumpkin carving tools, patterns, scrapers, information about carving techniques and mallets for putting in light spikes.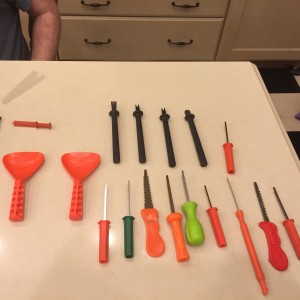 The first step is to buy your pumpkin.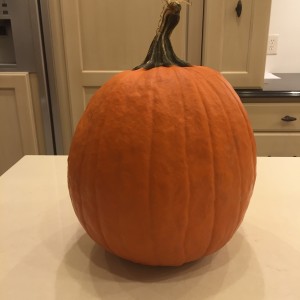 Next pick out a pattern or template for tracing onto the pumpkin. Using a copier, adjust the size of the template by enlarging or reducing to better fit the size of your pumpkin.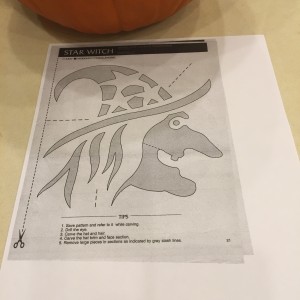 Tape the template to your pumpkin and use a puncture tool to mark the lines to make a guide for cutting or scraping the design.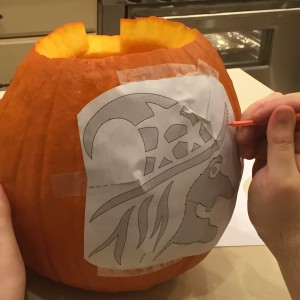 When the outlining is finished, take off the template and use the scraping or cutting tool to achieve the design. Some designs require cutting out chunks of the pumpkin and some designs are more subtle and only require scraping the outer dark part of the rind down ¼ to ½ an inch from the surface.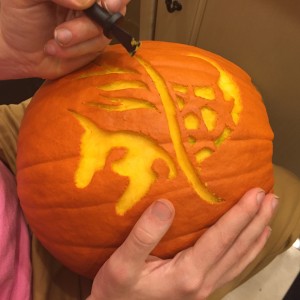 Test out the look of the pumpkin by placing a light inside to see if you get the desired look. We tend to use battery powered lights to reduce fire hazard–especially if you have pets or small children in the home.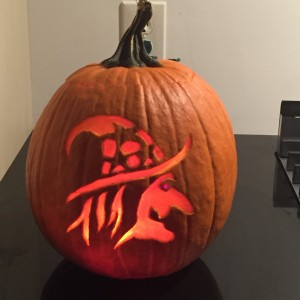 Same Witch, but with a Green Eye…I think it is better.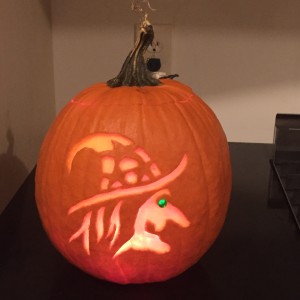 Have a Happy Halloween!!