When you are carving a pumpkin for Halloween or Fall Festival, you have to scoop the seeds out anyway, so you may as well collect them up and roast them.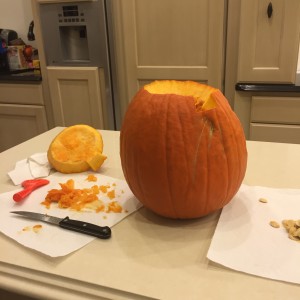 You don't have to wash the seeds, but you can if you want. If you wash them, don't dry them off too much so the salt and spices will stick to them. If you don't wash them, you can put 2 teaspoons of oil in a small bowl and coat the pumpkin seeds lightly in oil.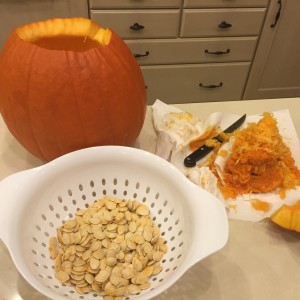 Pre-heat the oven for 300 degrees.
While the oven is heating up, take the pumpkin seeds and arrange them on an oiled sheet pan in a single layer. You can add salt and any kind of spice flavor that you want. We used curry powder and cayenne pepper. Cook for 45 minutes or until golden brown.