Autumn is the perfect time to make apple dishes. I have Ida Red Apples in the house, so I substituted them in this recipe that calls for Fuji or Gala apples.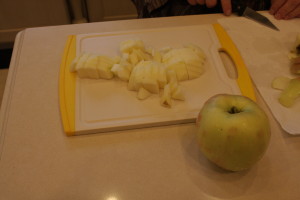 Ingredients
2 eggs
1 ¾ cups sugar
2 teaspoons ground cinnamon
½ cup oil
6 medium Gala or Fuji or Honey Crisp Apples
2 Cups Flour
2 Tablespoons Baking Soda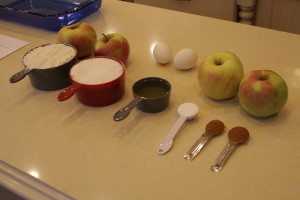 Directions:
Preheat oven to 350 degrees. In a large bowl, mix the eggs, sugar, cinnamon, and oil. Peel and slice the apples and add to mixture in bowl (coating as you add apples to keep them from turning brown.) Mix together the baking soda and flour and add to the ingredients in the bowl.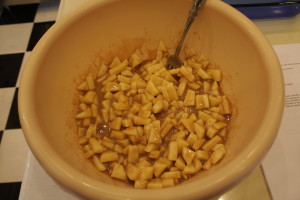 Mix well (best with a fork) until all of the flour is absorbed by the wet ingredients. Pour mixture into a greased one 9×12 or two 9 inch round pans.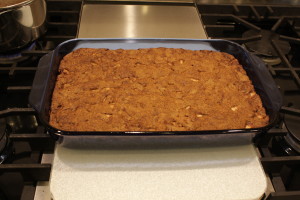 Bake for approximately 55 minutes.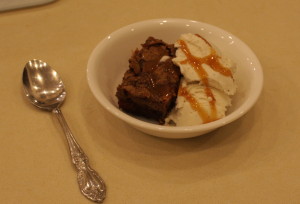 Possible Presentation Ideas
Place a scoop of vanilla ice Cream next to a slice of cake and then drizzle with caramel syrup