One of the things I have always enjoyed is creating patriotic themed display cases for public libraries and schools (mostly using Children of the American Revolution and Daughters of the American Revolution themes).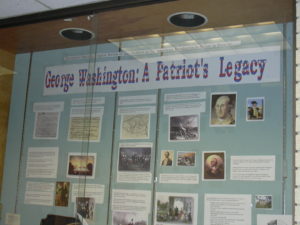 Especially when the children were little, we had many opportunities to do those displays.  Now that the little ones aren't little anymore, the reasons to do them are pretty rare.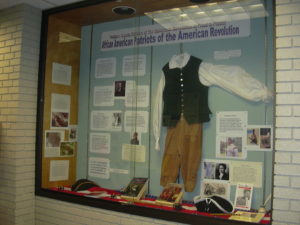 So I decided to create a space in Spring Rose Cottage that we could explore creating and displaying books and things of interest based on a theme.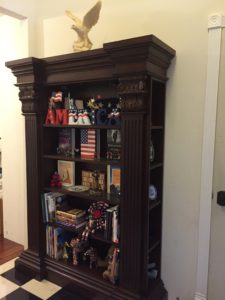 The theme for July, August and September was "The Birth of Our Nation".  Here are the Books that were highlighted: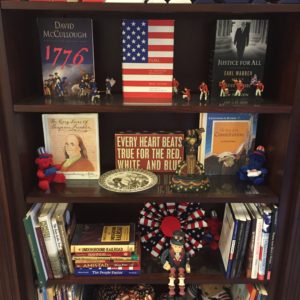 1776 book by  David  McCullough.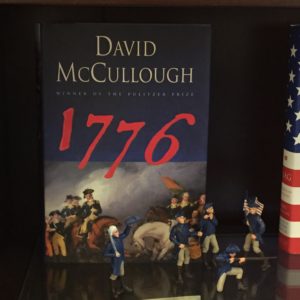 Justice for All — Earl Warren and the Nation he made by Jim Newton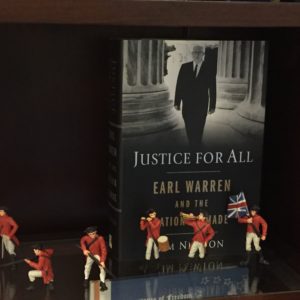 The bottom row has many more books (especially children's books) that help support the theme. There are also eye catching items that grab your interest.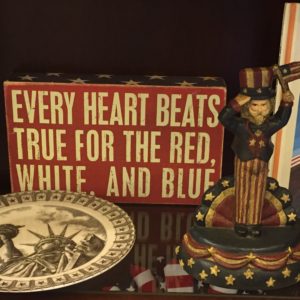 I can't guarantee that the theme will always be Patriotic (because it won't!), what I can guarantee is that any display we create will be filled with books and interesting visuals that will support a theme or idea that I hope will lead you to reading a really captivating book.
Happy Reading!!