One of the really wonderful things about a kitchen hearth mantel is having a space to make a display.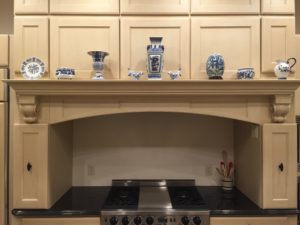 Our kitchen is a bit of a blank canvas. What do I mean by that?  Well, that the colors are neutral.  Neutral back grounds make it much easier to decorate with color.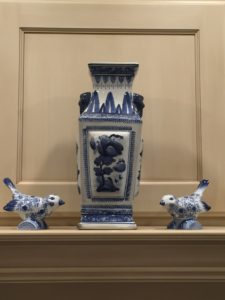 The kitchen can be changed just by displaying splashes of color on the mantel and the counter tops.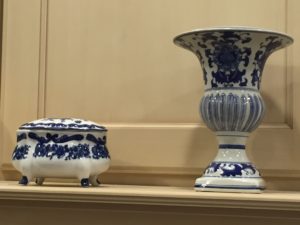 In the case of the Blue and White China theme, it also allows me to bring in some of my personality. I love English Transfer ware and I collect many colors and variations. But, one of my favorites is the Blue and White.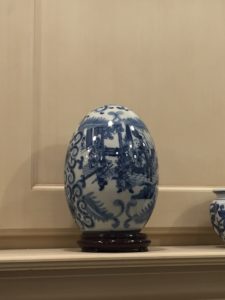 Blue and White China is a classic look that never goes out of style. It always looks fresh and clean–which I think is a wonderful look to bring into the kitchen.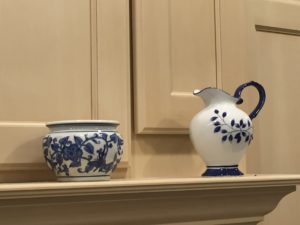 The pieces don't all have to be antique or one particular style. The beauty of the blue and white color ties the collection together. Being too matched can make a collection look boring. You want a variety of shapes, styles and sizes.  This same concept can used on a mantel, table, bookcase, curio cabinet…the possibilities are endless!